It's no wonder that Ipe and other tropical hardwood species are growing in popularity for both residential decks and public boardwalks: not only are they extremely resilient, but they're also gorgeous! At the same time though, these uniquely fabulous species come with some unusual challenges. As long as you're aware of those challenges and build your deck with them in mind, you can avoid common pitfalls for those new to building with Ipe.
Warping
Sometimes people make the mistake of thinking that since Ipe is known to be an extremely stable species, it won't warp; unfortunately, that's not exactly true. All decking lumber species have higher moisture levels than kiln-dried lumber intended for interior use; that's just the way it goes with air-dried lumber. Typically, it's dried to a moisture content between 14 and 18%, allowing for optimal stability in outdoor environments.
If boards were kiln dried to a moisture content below 8%, they'd be prone to soaking up far too much moisture during their first rain or when moved to a more humid environment. Such "thirsty" boards can't avoid warping, but lumber with higher moisture contents can avoid major swings in moisture content.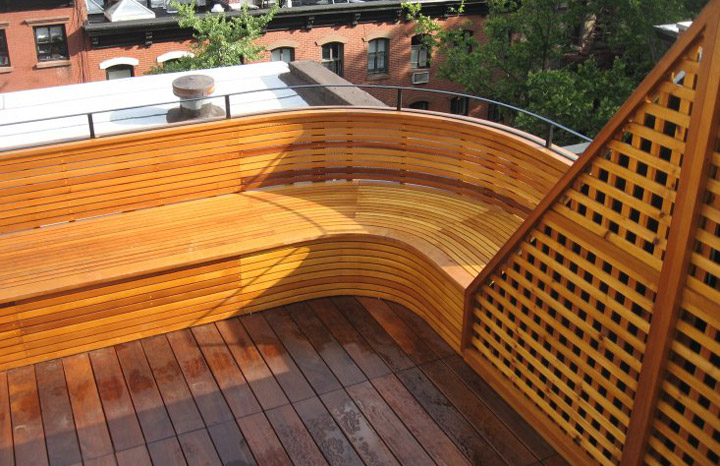 The goal is always to avoid rapid expansion of the wood as it takes on added moisture. While wood movement cannot be entirely eliminated, it can be reduced and planned for. One way to do this is by keeping moisture levels in the 14-18% range, as already mentioned. Another way is to allow for acclimatization once the lumber arrives on your job site. Depending on the difference in climate between your location and that of your lumber supplier, the process can take between one and three weeks.
It's important to store the wood out of direct sunlight and to have it stacked in a way that accommodates proper air flow around each board. As the lumber comes into an equilibrium with its new environment, it might expand or contract significantly — up to ¼ inch for a 6-inch decking board! As you can imagine it's helpful to have that kind of extreme movement occur before boards are affixed to your rigid sub-structure.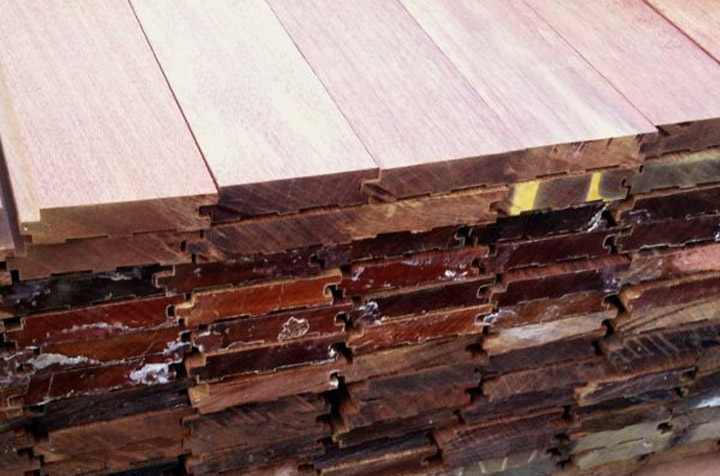 After installation, movement can be lessened by use of end sealing as well as proper ventilation. Applying wax-based coatings to cut ends of boards can also slow moisture loss and absorption; products such as AnchorSeal are designed with that end in view. As you plan your deck, especially if it's a ground-level one, you should make sure to include ground-side ventilation in order to allow air flow on all sides of the decking boards. Doing so will allow boards to expand and contract evenly as they respond to seasonal shifts in moisture levels. By following these simple steps, you can avoid the kind of splitting and checking that tends to accompany rapid shifts in moisture levels.
Continue reading with Part 2.