Mahoganies are known for their durability and beauty, making them ideal for use in exterior projects. As prices have continued to climb and availability has become scarce for Genuine Mahogany in recent decades, consumers and contractors in the United States and Europe have begun to search for alternatives. African Mahogany boasts many of the beneficial qualities of Genuine Mahogany without the high price tag. In this article, we'll introduce you to this versatile hardwood so you can decide if you want to use it for one of your upcoming projects.
What Species of Wood is Categorized as African Mahogany?
There are actually several specific different species that are all lumped together under the African Mahogany title. The two that are most prevalent have the scientific names Khaya senegalensis and Khaya ivorensis. When you work with a lumber dealer, you may want to ask them if they know which particular species of African Mahogany they stock. If they stock more than one species, request that your entire order be filled with wood from just one species if possible. Otherwise, you're more likely to run into issues with inconsistent wood grain, color, and other physical characteristics.
If your supplier doesn't have specific information about which species of African Mahogany they carry, and they can't guarantee that all your boards will come from one species, you can expect to see some major variations within your order.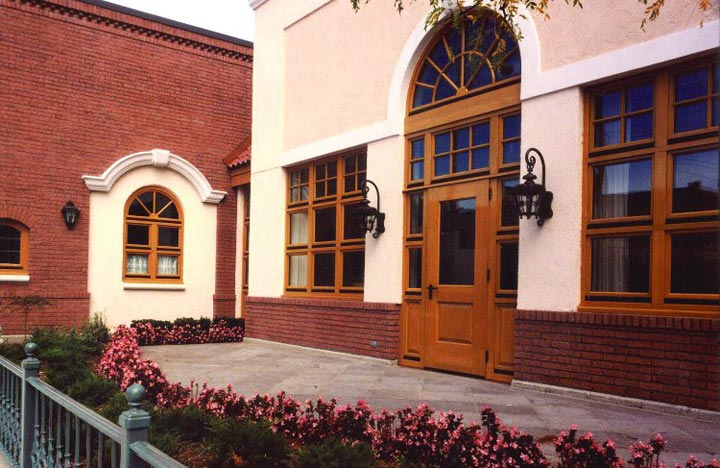 Different Species of African Mahogany Vary in Quality
Along with seeking to guarantee that your supplier will fill your entire order with one species of African Mahogany, try to find out if they use the highest quality species available. You may have to pay more for high-quality boards, but it will be worth it when it comes to the durability and appearance of the finished product. High-quality African Mahogany is more workable and finishes better than the lower quality African Mahogany species.
How Does African Mahogany Differ From Genuine Mahogany?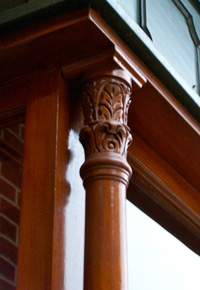 One of the main differences between African Mahogany and Genuine Mahogany is hardness. African Mahogany is approximately 50% harder than Genuine Mahogany. It is also a light reddish-brown color, while Genuine Mahogany tends to have a lighter pink hue. The grain is interlocking and variegated, producing bands of light and dark color when the boards are finished.
What Are the Best Applications for African Mahogany?
If you're getting ready to start an exterior project and you're looking for a durable, attractive hardwood that won't break the bank, look no further than African Mahogany. This variety of wood is ideal for clear coating, painting, and staining. That means you can use it in a whole host of different applications. It's especially popular for constructing windows or doors due to its versatility and ability to withstand the elements. If you love the look of Genuine Mahogany, but you want to keep down the cost of your project, African Mahogany may be a viable route to consider. After you finish it, you'll find it to be extremely stable.
Like most Mahoganies, African Mahogany boasts a number of characteristics that make it especially well-suited to exterior applications, and it is often employed in door and window manufacturing projects. African Mahogany is the least expensive of the Mahoganies, and it is often purchased for use as an affordable alternative to Genuine Mahogany. Like Genuine Mahogany, African Mahogany is quite stable once finished; the species also takes stain, clear coat, and paint very well, giving consumers plenty of flexibility.