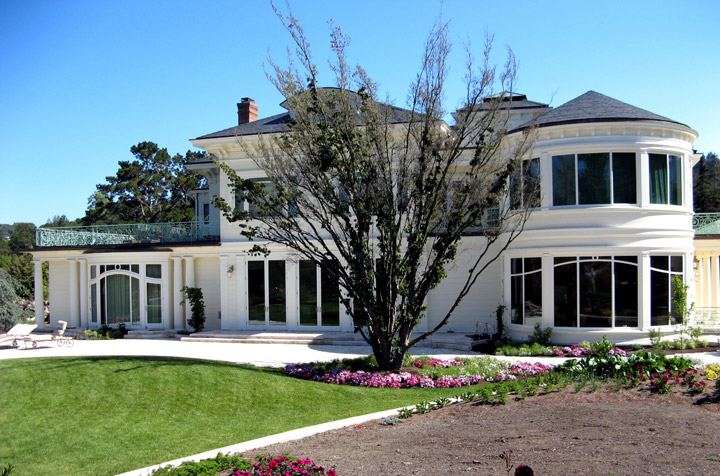 Sapele Gaining Popularity as Prime Alternative to Genuine Mahogany.
As Genuine Mahogany prices continue to climb, Sapele has emerged as the primary alternative species, to date. Why is Sapele beating out both Utile and African Mahogany? It's somewhat linked to Sapele's characteristics, undoubtedly superior to African Mahogany. Some of it may also be tied to exposure (Utile is not nearly as well known). Sapele also has a history of use by manufacturers of windows, doors, and siding.
But it also makes sense: For starters, Sapele provides the benefits of high availability, excellent stability, and attractive appearance.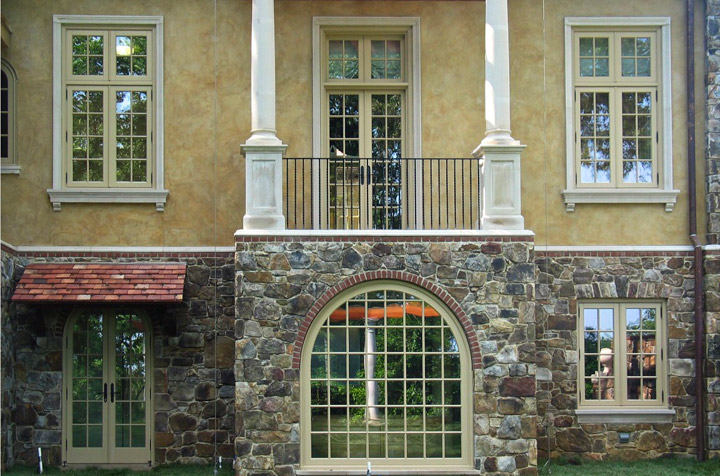 High Availability
The Sapele tree grows abundantly across the continent of Africa. Its size and structure provide for wide, long, clear boards with straight grain, since its trunk often exceeds 6 feet in diameter and the Sapele tree rarely extends branches below the 80-foot point. The resources from which this lumber is harvested provide the potential to continually source Sapele throughout the entire year. (When you contrast it with South American species such as Ipe, which has availability closely tied to extreme rainy seasons, this benefit becomes significant.)
The constant flow of harvesting — combined with the lack of the kind of regulation that has slowed the availability of Genuine Mahogany and caused its price point to increase — allows for Sapele to provide lower costs and timely, reliable availability.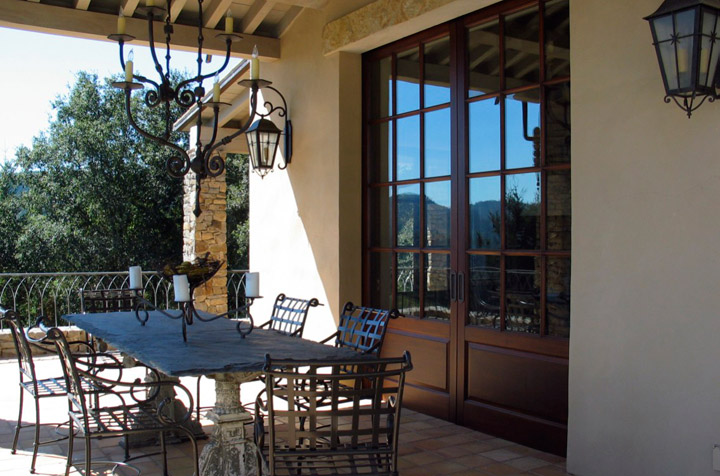 Excellent Stability
With a Janka rating of 1510 pounds, Sapele has a medium hardness that beats out most North American Species; it's also two times as hard as Genuine Mahogany. As a Sapele tree grows, its fibers twist around the tree, causing an interlocking grain pattern that functions to deter the kind of movement most species experience across the grain.
Along with the straight-grained boles (the central trunk of the tree), Sapele's medium density contributes to its stability and predictability from harvesting to kiln-drying. Even in its arduous journey across Africa and the ocean, the stability of Sapele allows for a very marginal amount of waste. After installation, Sapele's stability is longterm, adding to its reliability.
Attractive Appearance
Sometimes marketed as a type of African Mahogany, Sapele displays many characteristics of its family, Meliceae. While many qualities are distinct, Sapele is similar to other Mahoganies in that it has a rich reddish-brown coloring and superiority as an exterior species. The pore and grain structure is tighter than Genuine Mahogany, making Sapele superior to Genuine Mahogany for use on painted surfaces.
Quartersawn Sapele is particularly beautiful with a natural finish, though, since its interlocking grain pattern provides a ribbon-like striping effect quite popular for plywood veneer and door panels.
In addition to the characteristics mentioned above, Sapele is almost completely resistant to rot and weather, adding to its value as an option for exterior applications. When you add in the fact that Sapele is highly sustainable and verifiable, you have a winning combination on your hands.