Decking season is here! (Some people may refer to it as Spring.) While Ipe remains in the lead, three other tropical hardwood decking species rival it for both beauty and durability.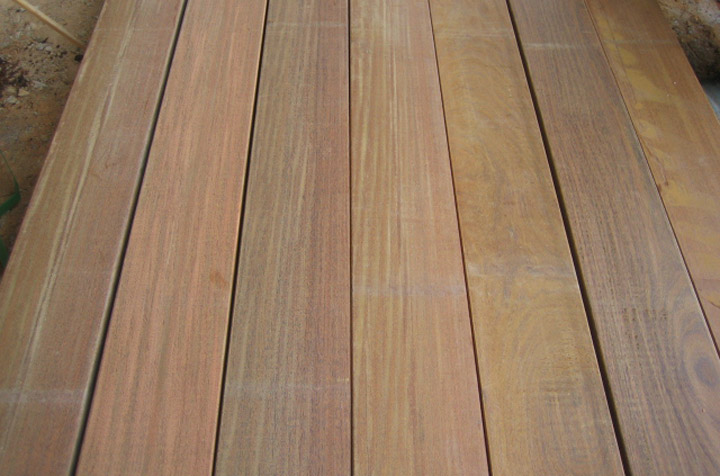 Tropical Decking Species 1: Ipe
No matter how cliché it may sound, it is still true: Ipe is not only our top-selling decking product, but this Brazilian species is also our #1 pick as well. With nearly magical characteristics like extreme stability and hardness, Ipe can be found lasting for decades even under the most extreme weather and wear. From upscale private residences to popular public boardwalks, Ipe is known throughout the industry to be the top-rated tropical decking species. Because Ipe does not need to be dried for exterior uses, its turn-around time is much less than many other tropical hardwood species. Due to high demand and performance, you'll pay a premium for Ipe, no matter when you buy it. If you carefully plan your Ipe purchase, though, you can avoid the highest price points.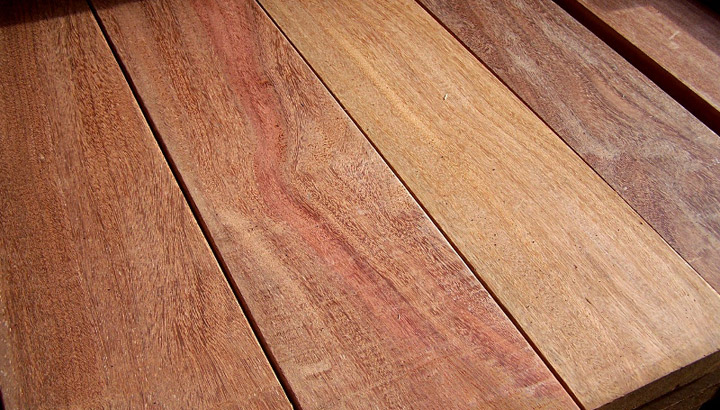 Tropical Decking Species 2: Cumaru
Second only to Ipe, Cumaru also comes from South America. While two variants are available, J. Gibson McIlvain specializes in red Cumaru, which is preferred for decking applications. Because Cumaru can become unstable, it requires proper kiln drying in order to become a recommended decking product. While you won't want to use Cumaru if you're in an especially dry climate, many customers find it nearly indistinguishable from Ipe. Combined with density and hardness that rival those of Ipe, Cumaru is often preferred due to its lower price point.
Tropical Decking Species 3: Red Balau
In many ways similar to Philippine Mahogany and Meranti, Red Balau may not be as hard as some other tropical hardwood decking species, but it's still quite durable and harder than many domestic species, such as Hard Maple. Its appearance boasts excellent color consistency and a greater freedom from defects than some other tropical species. Although it's less popular than Ipe or Cumaru, it often costs a fraction of the price, making it worthwhile to spend a little time considering it and trying to source it.
Tropical Decking Species 4: Jatoba
Sometimes referred to as Brazilian Cherry, Jatoba hails from the same part of the world as does Ipe. Boasting resistance to both rot and insects, this highly stable species is similar to domestic Cherry due to its deep reddish tones and burgundy coloring which it achieves over time. In comparing Jatoba to Ipe, the most significant practical differences you'll notice will be price (Jatoba is a bit cheaper) and color (Jatoba has a deeper reddish hue). In addition to those differences, a major benefit of Jatoba is how seamlessly it blends into Brazilian Cherry interior flooring for a visually unified indoor/outdoor living space.
Continue reading to learn about three lesser known but still remarkable decking species.