In our first article in this series, we mentioned some of the challenges associated with installing a wide plank hardwood floor. We discussed the importance of choosing your wood species wisely and expecting to spend more money and time getting it ready to install if you choose a species that's not hearty or has many imperfections. In this article, we'll turn our attention to wide plank flooring's tendency to move, and what you can do to mitigate this potential problem.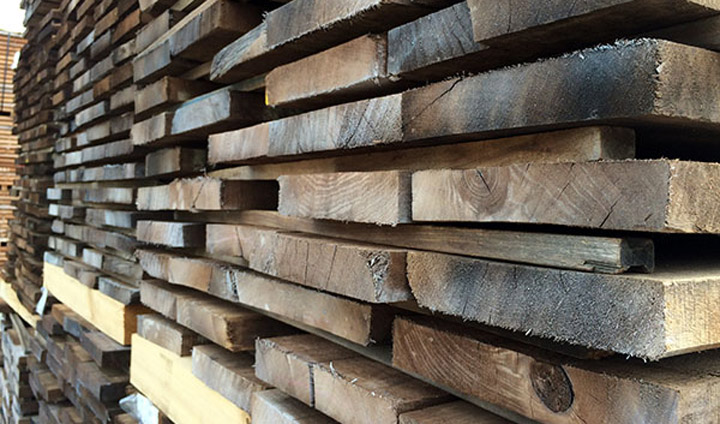 The Reason Why Wide Plank Flooring Moves More Than Standard Sized Wood Flooring
To obtain a wide plank, especially one that's between 8" and 12" in width, you're probably going to have to get a board that includes an entire cross-section of the tree. To allow them to be as wide as they could be, wide plank boards need to be flatsawn. These wide boards typically include a significant amount of the tree's center portion. The inner area of the tree, known as the pith, is far less stable than the outer area of the tree. Since these planks are so wide that they tend to include both, these boards will likely have some instability.
The quartersawn portion of the board responds to changes in moisture across the plank's thickness. The central area, by contrast, will respond to changes in moisture across the plank's width. Because of these differences in response to moisture in these areas of the planks, it will be extremely important to dry these boards thoroughly and make sure they are milled over and over to counteract their potential for instability and help them to properly acclimate to their surroundings. This is the best way to prevent cupping.
How to Join Wide Plank Flooring Boards Together for Bests Results
There are a couple of different options when it comes to joining together flooring boards: tongue and groove or shiplap. Using the tongue and groove method is preferable for wide plank boards, because it helps to hold the boards securely in place if they start to move due to their inherent instability. If you do use the shiplap method with wide plank boards, you may end up with uneven flooring boards.
You want to leave enough space for a small degree of movement that still holds the boards at the same basic plane so your floor stays level. You need to make sure to take extra care throughout the milling, sawing, and drying processes if you want to see optimal results for your wide plank flooring boards. Finally, after they've had plenty of time to acclimate to the job site, use the best possible installation methods. No matter how careful you are with all of your board preparation, none of that will make up for improper installation techniques.
In our next article in this series, we'll take an in-depth look at the specific method you can use to install your wide plank wood flooring if you want it to look beautiful and feel stable for years into the future.